About Us...
Founded by John Shamshoian in 1991, Realty Concepts is a real estate brokerage with offices in Fresno, Clovis, and Oakhurst. Over the years, Realty Concepts has expanded to serve the Central Valley successfully, while maintaining our integrity and close-knit family atmosphere. Our agents are local experts, with deep ties in their communities and a dedication to meeting each of their clients' needs.
At our core, Realty Concepts is a family first and a company second. By placing people before profits, we have created a culture wherein our agents are empowered, our communities are served, and our clients are cherished. "We're obsessed with our culture. We don't run our business like a business. We see Realty Concepts as a mission: to serve our Realtors so they can serve their clients," explains J.P. Shamshoian, President of Realty Concepts.
At Realty Concepts, our values are simple: quality before quantity, service before sales, people before profits, you before us. Every day, we work to deliver on that promise.
Contact Us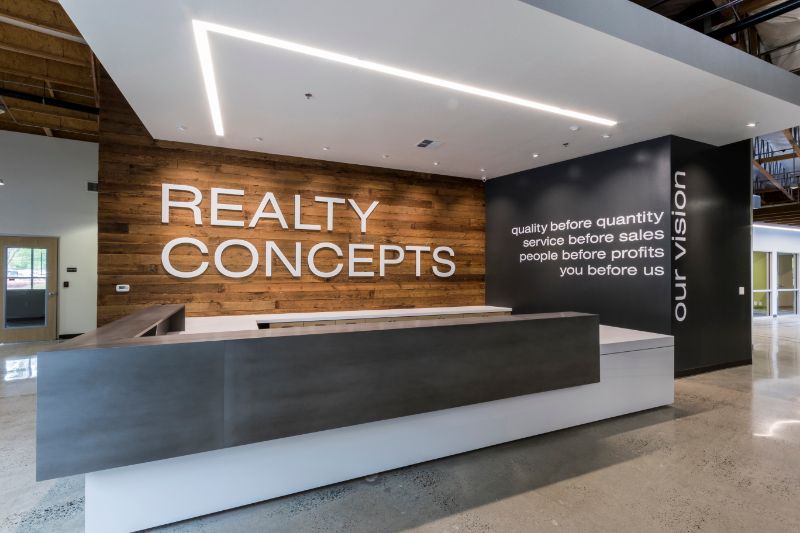 The RC Difference
Realty Concepts and our Realtors® have a reputation for holding ourselves to the highest ethical standards, working smarter than anyone else in the business, and always putting our clients' needs before our own. In an office full of ambitious high performers, vibrant personalities, and strong voices, we have created a loving, team-oriented, and truly unique family here.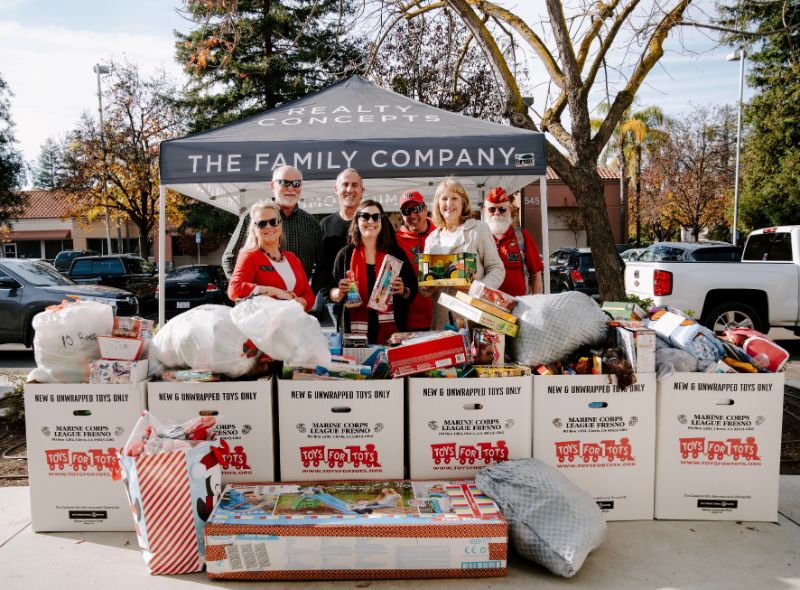 RC Cares
RC Cares is our outreach program, conducting multiple fundraisers every year to give back to our community. Its volunteers consist of RC agents and staff that love to uplift our beautiful community in any way that they can. With our yearly school supply, blood, food, and toy drives, we are able to help the communities that we work in. We also support our local firefighters and police departments with our Hearts for Heroes campaign where we deliver home-baked goods and hand-written thank you cards to their stations. We also contribute to numerous other campaigns throughout the year.
Testimonials
" Ana is a great agent. She went above and beyond what any agent would do. She take great pride in her work and it shows every step of the way. Makes the process of selling a home very easy and keeps you informed every step of the way. I love how helpful Ana was through this process and my siblings being out of state. Would definitely use her again if we move! "
- Rebecca R.
" She's a Professional at her work, very nice, and always smiling. She makes you feel like your family. With her help we found our perfect home after researching, looking and visiting alot of houses for almost 3mons. A very hard working lady. I'll definitely Refer her to my friends. Actually my Step Daughter just bought a house with Ana's help 2weeks ago. "
- larry kaw
" My wife and I can not say enough about Ana. She was recommended to us by my wife's sister and her performance was more than excellent. I, being a former real estate agent knew what was expected of an agent and we were more that happy with Ana. She was able to show us several homes in our price range and we keep looking until the day we found our dream house, and thanks to Ana we closed escrow in December of last year. Thank you again Ana for all your hard work and dedication to your job. God Bless. "
- Cecil and Elvira Vaughn
" Ana is the best! With the house hunting dilemma we've experienced Ana handled it very well and helped us get through all the challenges of it. She made it so easy to deal with all the paperwork signing, she explained thoroughly before you do things. It was really a great experience working with her. Thanks to her that we got the house that fits our needs. "
- Sherille & Steve Cox
" It has been a pleasure to work with such a classy, decent person like yourself. Thank you so much for handling everything; given how busy I am, I wouldn't have been able to do it without you, Ed Currea "
-
" Dear Sir or Madam, I'm not a person who writing letters of endorsement on behalf of others, in fact I've never done it before, but in the case of Anatalia Bradshaw I feel compelled to author this testimonial. I work for a large Healthcare Architectural firm that's located throughout California, so I have relocated several times in my career and each one of my moves (and the purchases of new homes) have always been a formattable undertaking that have been both time consuming and overwhelming due to realtors that didn't understand my housing needs. My current relocation from San Jose to Fresno has been a very enjoyable experience and I gave all the credit to Anatalia. Her professionalism and attitude, along with her commitment to servicing her client was apparent from "day one". Anatalia listened, and asks the appropriate questions, and I got the feeling from our first conversation that she and I connected, and she understood my Real Estate needs. She sent me only 4 properties to look at instead of the usual dozen or so I'm accustom to getting from other realtors. In fact, I made an offer on the 3rd house we looked at. My lender (GEM Mortgage) has also complimented me on Anatalia' s prompt and timely submissions of the required documentation for the lending process. This is the 5th house I've purchased with GEM and they've never compliment my Agent before. In closing I want to state that Anatalia is also a very nice person who represents Realty Concept at its absolute zenith, and is someone who has secured along term relationship for my Real Estate need in the future. "
- James Rosa
Previous
Next